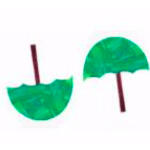 GREEN UMBRELLA
OUT OF SCHOOL HOURS CARE
---
About
Green Umbrella is a not for profit association set up by a volunteer committee of Kinma parents to provide an out-of-school-hours care service for our school.

We offer after-school care from 3 pm to 6 pm on Tuesday, Wednesday and Thursday.

Vacation Care is offered on select days from 9am-3pm.

Other days or before-school care may be offered in future, subject to demand.

We've been rated as Exceeding the National Quality Standard by the NSW Department of Education, thanks to the creativity and hard work of our lovely staff, supported by the parent volunteer committee.

The school hall and top playgrounds are Green Umbrella space and the staff supervise a program of fun and nurturing activities and afternoon tea for enrolled children.

We always have two Green Umbrella staff members on site to ensure safe, fun quality care for our kids.

The program is for primary school-aged children.

Interested? Get in touch!

For more detailed information, please read our Family Handbook..
fees
As outlined in the enrolment section, there is an enrolment fee per child.

Fee per session for permanent weekly bookings is $36 per child.

Fee per session for casual bookings is $43 per child.

The fee is a flat rate for the whole session, whether you choose to use it for one hour only or for the full session.

Annual enrolment fee: $25 per child.

Vacation Care fee: $72 per child per session - incursions, morning and afternoon tea provided. BYO lunch.

Late collection fee: $15 for the first ten minutes followed by $1 per minute thereafter if you collect your children after the 6 pm session closing time.

Green Umbrella is a not for profit service. The fees are based on a breakdown of service costs and the minimum fee required to cover these costs.

For more detailed information, please read our Family Handbook..
payments
To keep costs down for everyone, all payments for casual and permanent bookings will be via direct debit.

This will reduce the time spent on admin and bookkeeping tasks and give Green Umbrella staff maximum time to focus on the program of activities for the kids.

At enrolment, you'll follow an easy process of signing up for the Xplor app, which will help you manage your bookings and add your bank details for direct debit.
SUBSIDY INFO
The government (via Centrelink) offers subsidies for the cost of After School Care based on your family's income and an activity test, so you'll only pay the gap between the cost of the session and any subsidy you are entitled to.
For example, if the session costs $36 per child and your rebate is $16 per session per child, you will then pay $20 per session per child. Green Umbrella claims the difference from Centrelink so you don't pay it.
To access these rebates, you will need to register your child or children with Centrelink and generate a Customer Reference Number (CRN). You may be surprised at the new subsidy entitlements so check out the subsidy estimator at Centrelink Childcare Subsidy Calculator
To find out if your children already have a CRN
or how to get one call Centrelink: 136 150 or go to
Centrelink Child Care Subsidy Info
Contact
If you have any questions, please get in touch.
To contact staff during session time, please call 0468 371 342